Posted:
May 10th, 2017 |
Author:
Finn
|
Filed under:
Gigs
|
Tags:
Berlin
,
HAU
,
Thomas Meinecke
|
No Comments »
---
Posted:
October 12th, 2009 |
Author:
Finn
|
Filed under:
Artikel
|
Tags:
Dr. Buzzard's Original Savannah Band
,
Interview
,
Rewind
,
sounds-like-me.com
,
Thomas Meinecke
|
No Comments »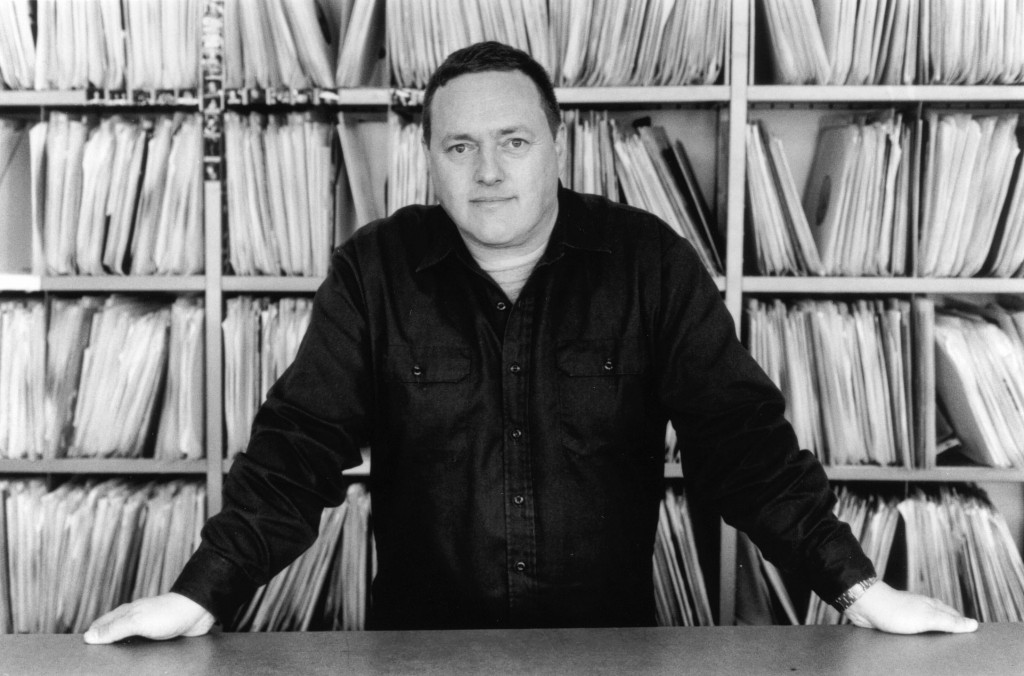 Im Gespräch mit Thomas Meinecke über "Dr. Buzzard's Original Savannah Band" von Dr. Buzzard's Original Savannah Band (1976).
Beginnen wir mit einer simplen Frage. Wie bist Du auf Dr. Buzzard's Original Savannah Band gekommen?
Den Namen habe ich zuerst in Andy Warhols Magazin Interview gelesen, ich würde mal tippen so 1977 oder 78. Da gab es damals eine sehr gute Musikkolumne von Glenn O'Brien, und Interview war in den Zeiten, als es noch nicht so richtig losgegangen war mit dem Hedonismus in der Subkultur, ein Zentralorgan. Man konnte sich sowohl über P-Funk informieren als auch über frühe Ausformungen von New Wave, Pere Ubu, Richard Hell, Blondie usw. Diese ganze Szene wurde natürlich sofort quasi vor der Haustür chronistenmäßig mitgeschrieben. Hier in Deutschland war von der Informationsseite in Sachen interessanter Rock, Pop, Soul und sonst welche Musik nicht viel geboten. Es gab damals die Zeitschrift Sounds, dort glänzte dann manchmal Ingeborg Schober mit einem Artikel über Kevin Ayers oder Roxy Music-Ableger, oder La Düsseldorf und Neu!, es war noch die Zeit bevor Leute wie Diedrich Diederichsen dort geschrieben haben, oder Hans Keller, die das Andere dann auch aufgegriffen haben. Wenn man aber ein bisschen mehr wissen wollte, fand ich es echt schwierig, und ich bin sowieso Warholianer und fand in Interview eine schöne Quelle. Und da wurde dann im Zusammenhang mit ganz anderen merkwürdigen Musikformen, ich glaube es war tatsächlich gerade etwas mit P-Funk geschehen, Dr. Buzzard erwähnt. Und wie das dort beschrieben wurde hat bei mir sofort eine Sehnsucht losgetreten. Ich war eben jemand, der auch damals gerne Disco hörte, ich hörte aber auch gerne Punk und mochte das Gebrochene in Disco. Ich fand den Camp-Aspekt, den man als Leser von Andy Warhols Interview sowieso beherrschte oder erkennen konnte, an Popmusik immer sehr reizvoll. Das Zitathafte, das Vorformulierte. Und es schien mir in der Beschreibung dessen, was diese Band machen würde, als wäre das so eine Art afroamerikanische Ausgabe von Roxy Music. Eine dandyeske, hedonistische Formation, die über das, was man von anderen, sehr eleganten Formationen wie Chic kannte, hinausging. Und so war es dann auch. Ich habe mich auf die Suche gemacht, man konnte über Import die Sachen schon irgendwie erwischen, und da kam dann gerade das zweite Album "Meets King Pennett" raus als ich das las. Das habe ich mir gekauft und dann das erste gleich danach, was ja schon 1976 erschienen war. Und 79 kam dann ja gleich noch "Goes To Washington" raus. Das sind die drei ganz großen Alben dieser Band. Es gab später noch ein etwas verunglücktes, wo auch die Besetzung nicht mehr dieselbe war. Und es gab natürlich eine ganz große Folgegeschichte ins etwas leichter Verständliche, mit Kid Creole & The Coconuts, den Coconuts und Coati Mundi usw. Diese ganze New York-Paris-Achse auf dem ZE-Label, wo es dann rüberging bis zu James Chance, der dann plötzlich bei den Aural Exciters mitspielte. Und plötzlich mischte sich das, was man Post Punk nannte, mit Disco, was ja heute ganz modisch und modern ist, diese ganze Post Punk/Disco-Connection. Und das Ganze kündigte sich mit Dr. Buzzard schon an.
Wenn Du damals über Interview davon erfahren hast, ist das ja schon ein Erstkontakt, der kontextuell vorbelastet ist. Konnte die Musik denn einlösen, was Du Dir davon erhofft hattest?
Ja, es hat es total eingelöst und ist sogar noch darüber hinausgegangen. Ich fand es, um mal den etwas merkwürdigen Begriff von Ornette Coleman auszuleihen, "harmolodisch". Ich hatte das Gefühl hier ist eine musikalische Theorie am Start, die ich gar nicht in Worte fassen kann, aber der ich völlig fasziniert lausche. Und nicht nur lausche, zu der konnte man ja auch ganz toll tanzen. Es hörte sich an wie wenn man zwei Radiosender gleichzeitig hört. Die Anleihen bei leicht verständlicher Musik wie Swing, was ja die Camp- (schwule) Subkultur schon seit Jahrzehnten vorgemacht hatte, wie man spießige Elemente wie Glenn Miller gegen den Strich lesen konnte zu einem Soundtrack der Dissidenz, der sexuellen insbesondere, die ja auch immer eine politische war. Es war ja damals sowieso gang und gäbe, dass Disco sehr zickige und spießige Swing-Elemente rekontextualisierte, resignifizierte, völlig neu ins Feld führte. Aber hier ging es noch darüber hinaus, hier war es tonal sowas von komplex und schwierig. Versuch mal so eine Melodie nachzusingen, die diese unglaubliche Sängerin Cory Daye da immer zu singen hat bei denen, das ist unglaublich komplex und wurde später bei Kid Creole auch runtergerechnet auf einfachere, und dann vielleicht auch massentauglichere Formeln. Ich erinnere das so, dass mich das echt umgehauen hat. Ich fand den Sound der Bassdrum unglaublich. Den habe ich eigentlich erst wieder bei Theo Parrish gehört. Eine große, runde, weiche, unverhältnismäßig laut abgemischte Bassdrum, die dann sogar in Stücken wirkt, die gar nicht Disco sind, so wie bei "Sunshower", das vor kurzem von M.I.A. noch mal als Sample auf die Tanzfläche geführt wurde. Unglaubliche Sounds, unglaublich viel Arbeit. Ich habe irgendwo mal gelesen, 600 Stunden waren sie im Studio fürs erste Album und haben dann wohl trotzdem von der Plattenfirma kein weiteres Backing erfahren. Sie haben gesehen, "Ah, die Platte steht ja schon in den Läden!", und hatten davon noch gar nichts gewusst. Aber sie wirkt so, wenn man sie sich anhört, von einer solchen Elaboriertheit und Sophistication, wie man es selten bei Plattenproduktionen hat. Read the rest of this entry »
---