Posted:
April 26th, 2010 |
Author:
Finn
|
Filed under:
Artikel
|
Tags:
Bomb The Bass
,
Interview
,
Rewind
,
sounds-like-me.com
,
Sven von Thülen
|
1 Comment »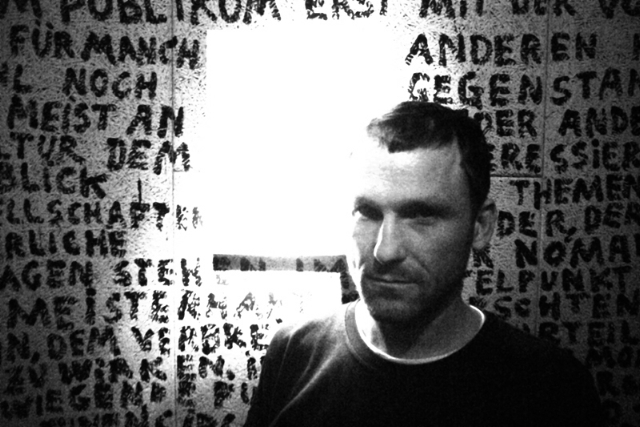 Im Gespräch mit Sven von Thülen über "Into The Dragon" von Bomb The Bass (1988).
Wie und wann bist Du auf Bomb The Bass gekommen? Als "Beat Dis" rauskam?
Ja, "Beat Dis" war ja ein Riesenhit, der ist auch an einem damals 11 oder 12-jährigen wie mir nicht vorbeigegangen. Es gab gleich neben unserer Schule eine Bibliothek, in der man Kassetten und CDs ausleihen konnte. Da gab es auch "Into The Dragon". Ausleihen, überspielen und ab in den Walkman. Das Cover von "Beat Dis" war auch der Grund, warum ich damals für eine Weile mit einem Smiley-T-Shirt rumgerannt bin. Vollkommen ahnungslos.
Warum hast Du Dir "Into The Dragon" ausgesucht? Ist es für Dich exemplarisch für diese Phase 1987/88, als sich junge englische Produzenten mit sehr viel Enthusiasmus auf die Möglichkeiten des Samplings stürzten? Was für Qualitäten besitzt "Into The Dragon" für Dich?
Als das Album rauskam, war ich wie gesagt noch ziemlich jung. Und ich hätte es wahrscheinlich auch nicht mitbekommen, wenn es nicht in den Charts gewesen wäre. Ich habe mir damals auch die ersten Maxis von S'Express und Coldcut gekauft und auch einige von den kommerzielleren Acid-House-Samplern, die es gab, mit so Sachen wie "Jack To The Sound Of The Underground" von Hithouse oder D-Mobs "We Call It Acieed". England war  ein viel wichtigerer Pop-Bezugspunkt für mich als zum Beispiel die USA. Es gab zu der Zeit immer dienstags auf Bremen 4 die BBC Top 40 im Radio und im Anschluss die Top 20 der Independent Charts. Das waren meine wichtigsten musikalischen Quellen. Da hab ich zum ersten Mal A Guy Called Gerald gehört, The KLF , Inner City, Sugarcubes oder auch Pop-Punk wie Snuff. Dass ich mich gerade für "Into The Dragon" entschieden habe, hat unter anderem damit zu tun, dass das Album quasi meinen Einstieg in Club-Musik darstellt und es musikalisch Vieles vorweg genommen hat, was mir später wieder wichtig wurde. Damals konnte ich das alles gar nicht dechiffrieren. Bomb The Bass steht also exemplarisch für diese Zeit, deren Platten ich viele Jahre später unter ganz anderen Vorzeichen noch mal neu entdeckt habe. Wobei: Meine "Into The Dragon"-Kassette habe ich schon mit besonderer Hingabe geliebt. Die Tracks hatten diese unglaubliche Energie. Ich hatte ja keine Ahnung, was genau ein Sample ist, aber dieses collagenhafte hatte etwas von Achterbahn fahren, und das hat mich fasziniert. Das es irgendwie nach HipHop (damals sagte man noch Rap, oder täuscht mich da meine Erinnerung?) klang, aber viel elektronischer und bunter war, trug auch zur Faszination bei. Ich hab ein paar Mal ältere Kids zu "Megablast" und "Beat Dis" breaken sehen, das passte in meinen Augen wie Arsch auf Eimer. Das Album hat für mich auch nichts von seinem unmittelbaren, sehr jugendlichen Charme verloren. Es ist wirklich gut gealtert. Read the rest of this entry »
---