Posted:
May 17th, 2010 |
Author:
Finn
|
Filed under:
Artikel
|
Tags:
Interview
,
Rewind
,
Richard Hell & The Voidods
,
Riley Reinhold
,
sounds-like-me.com
|
No Comments »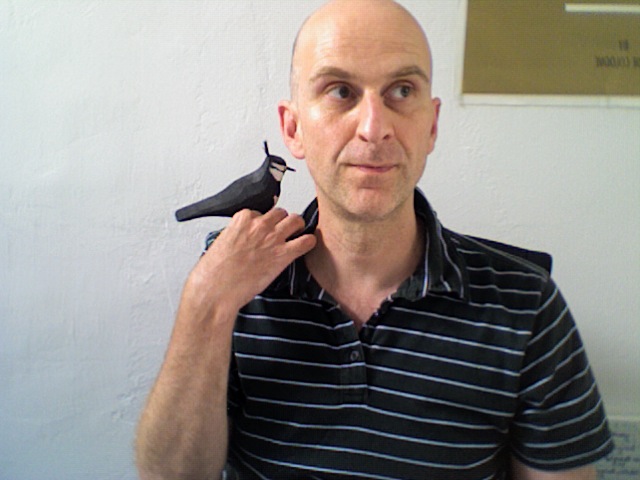 Im Gespräch mit Riley Reinhold über "Blank Generation" von Richard Hell & The Voidods (1977).
"Blank Generation" ist ein absoluter Punk-Klassiker. Kannst Du Dich noch daran erinnern, wann Du den Song zum ersten Mal gehört hast? Hattest Du eine Punk-Sozialisation in Deiner frühen Jugend?

Ich hab das Album gehört bei Freunden von mir. Gehört ist falsch, gesehen…weil vorspielen wollten sie mir das nicht. Die waren alle älter und hörten richtigen Rock, Südstaaten-Rock, Lynyrd Skynyrd, Deep Purple, Queen, und die Platte hatten sie im Cut-out-Shop vom Saturn ergattert (damals ein Paradies für Andersdenkende!), wo ich auch einige seltene Platten gekauft habe, die keiner wollte. Nun, sie konnten nichts damit anfangen, ich glaube es ging gar so weit, dass sie die Platte anwiderte. Wäre ich nicht dort gewesen, wäre die Platte in den Mülleimer gewandert und ich hätte nie was von ihm gehört. Ja nicht ganz, ich bin akribisch was die Historie von Musik angeht und habe noch nie der Musikindustrie Glauben geschenkt, das die wirklich erkennen können was cool ist. Das ist sicher auch der Antrieb gewesen, selbst mal ein Label wie Traum zu gründen.
Warum hast Du Dir diesen einen Song ausgesucht, und nicht das ganze dazugehörige Album? Wird in "Blank Generation" schon alles gesagt?
Ich würde sagen, dass hat damit zu tun, das erstens "Blank Generation" mit der beste Song von ihm ist, aber auch weil ich das Format 7" liebe und ich damit viel Leidenschaft, ungetrübte Leidenschaft verbinde. Danach kam nichts mehr was mir so viel Freude bereitet hat. Ich bin denen nachgejagt und hab geschwitzt. Klingt doof, weiß ich. Read the rest of this entry »
---