Posted:
September 23rd, 2009 |
Author:
Finn
|
Filed under:
Features
|
Tags:
Interview
,
Philip Sherburne
,
Rewind
,
sounds-like-me.com
,
Thomas Dolby
|
No Comments »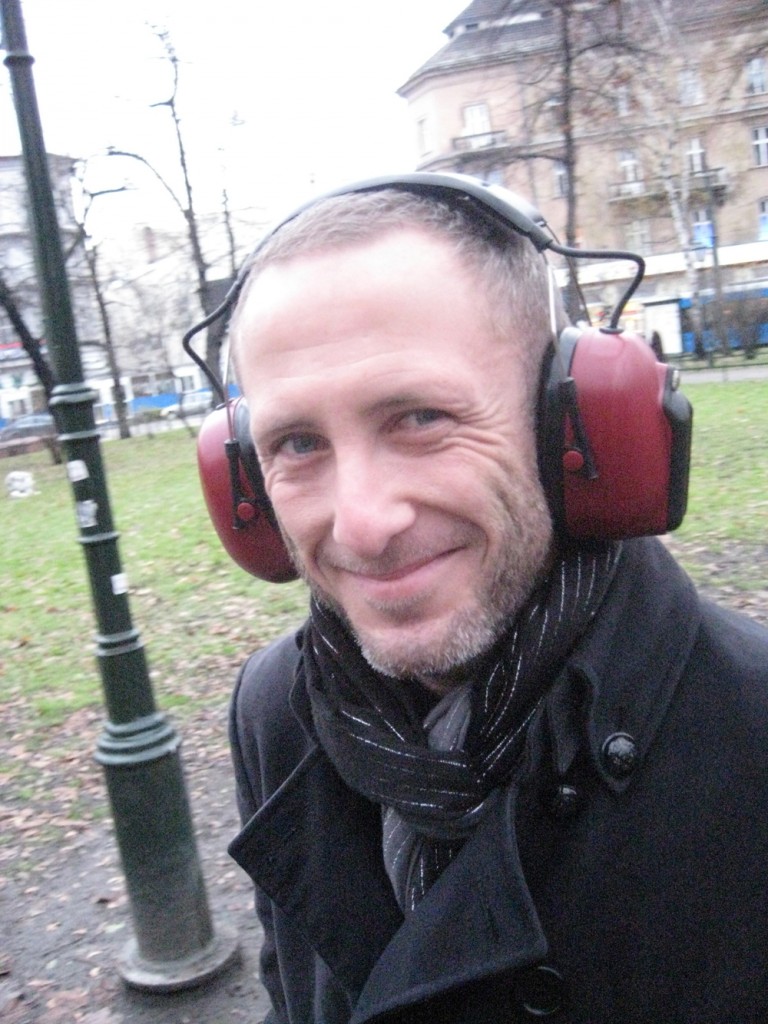 In discussion with Philip Sherburne about "The Flat Earth" by Thomas Dolby (1984).
Why did you choose this album, and how did you come across Thomas Dolby in the first place?
Until I was 12 or 13, I got most of my pop music from Top 40 radio. There weren't a lot of other options for kid living in suburban Portland, Oregon in the late '70s and early '80s, and I loved a lot of things that I'd probably cringe at now, simply because they were all that was available. This is not one of them, though. Thomas Dolby's "The Flat Earth" has remained a personal favorite for a quarter century now, and within it I can find many of the seeds of my eventual love for electronic music. I don't remember any first encounter with Thomas Dolby's 1982 single "She Blinded Me With Science," which was all over the radio that year. I'm sure it was the synths and samples that grabbed me. I had discovered synthesizers through the music shop where I bought piano sheet music – Bach, Czerny, Phil Collins – and was nuts about anything with synths in it (In 1983, I'd get one of my own, a Korg Poly-800). Curiously, I didn't dig any further into Dolby's music at the time, but then, the song was ubiquitous, and in retrospect, it was such an odd single it probably didn't gesture towards a form bigger than itself, like an album. It was what it was, and that was plenty. In 1984 or 1985, I went through a brief period of checking out LPs from the Multnomah County Library. That's where I came across "The Flat Earth". It was the cover that got me. Around that time, I would latch onto anything that had the faintest hint of "new wave" to it, and the cover's pseudoscientific markings and cryptic photo-montage seemed like the most modern thing I'd ever seen. In retrospect, the sleeve is hardly so dazzling — a slightly watered down version of Peter Saville. (In fact, it looks a little like a cross between the Durutti Column's "Circuses & Bread" and Section 25's "From the Hip", but it lacks the elegance of either.) Still, it was good enough for a 14-year-old jonesing for the New. I remember sitting on the floor of my parents' living room, hunched over the sleeve, trying to make sense of the whole package. Not to repeat myself, but "cryptic" is the only word that fits. Everything about the music seemed to hint at hidden meanings, from the sleeve to the lyrics: "Keith talked in alphanumerals," after all. Who the hell was the guy panning for gold on the cover? Who were these mysterious Mulu, people of the rainforest? What was a drug cathedral, and why an octohedron? (I had so much to learn.) Etc., etc. I've long since stopped caring much about lyrics, much less concept albums, but I was young and impressionable then, and every flip of the record seemed to offer another clue as to some strange, grownup world I couldn't begin to decipher. The same went for the music, of course. For starters, there was the stylistic range: "Dissidents" and "White City" were recognizable as pop music, after a fashion, but what was "Screen Kiss"? It presented a kind of liquidity I don't remember having recognized in music before that – first in the fretless bass, the synthesizers and the stacked harmonies, and even the chord changes, but mainly it was the way it trailed off into the scratchy patter of L.A. traffic reports, multi-tracked and run through delay. I'd never heard the "real world" breaking into pop music before, and certainly not spun into such a purely "ambient" sound. "Mulu the Rain Forest" was another weird one – again, an approximation of ambient, long before I'd discover it. And "I Scare Myself" totally threw me for a loop. What was a Latin lounge jazz song doing here, especially sandwiched between the humid "Mulu" and the jagged, chromed funk of "Hyperactive"? There was no doubting the continuity of the album, but the pieces felt at odds, as fractured as the cut-up sleeve imagery; the sequencing seemed erratic and the two sides of the LP felt out of balance with each other, and yet you couldn't have put it together any other way. Just like venturing to the edge of the (flat) earth, flipping the record had a weirdly vertiginous quality to it. (I was, you may note, an unusually impressionable adolescent, at least where music was concerned.)
At the time I got this it took some time to grow on me. Was it the same with you or was it love at first sight?
A little of both. There was definitely something off-putting about the record at first, but I devoured it anyway. I'd go so far as to say that the parts that alienated me were precisely what sent me back into it. I wanted to figure it out. All this might sound a little silly now. Today, I can recognize that a lot of it is pretty overblown, beginning with the lyrics: "My writing/ is an iron fist/ in a glove full of Vaseline"? That's… pretty awful. (Also, it may go some way towards explaining the purplish quality of my own youthful stabs at poesy.) But for all its excesses, it kept drawing me in. I still listen to the fade out from "Dissidents" into "The Flat Earth" and feel a thrill all over again, all those gangly licks and hard-edged FM tones giving way to hushed percussion and a yielding soundfield… It's funny, too, to listen today to the title track and even hear the tiniest hint of disco and proto-house in the rolling conga rhythms, things I had absolutely no idea about then. Whatever its failures, this was the album that, more than any other up until that time, convinced me that records offered more than just a hook and a chorus, that they deserved to be puzzled through, analyzed, unpacked. That they offered up their own little worlds, worlds I would aspire to inhabit. Read the rest of this entry »
---