Posted:
January 25th, 2010 |
Author:
Finn
|
Filed under:
Artikel
|
Tags:
Interview
,
Justus Köhncke
,
Rewind
,
sounds-like-me.com
,
The B-52's
|
No Comments »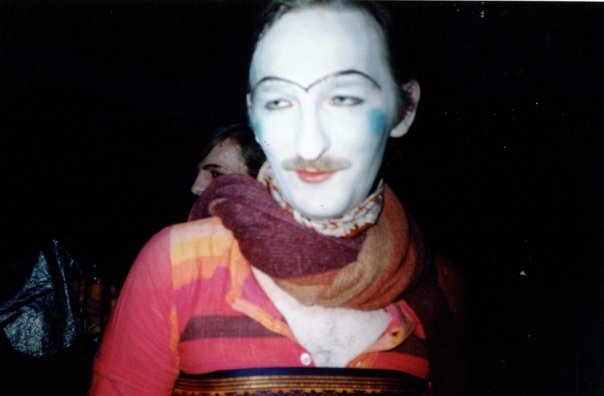 Im Gespräch mit Justus Köhncke über "Play Loud" von den B-52's (1979).
Kannst Du Dich noch daran erinnern wie und wann Du auf die B-52's gestoßen bist? War die Band eine prägende Jugendliebe von Dir?
Absolut. Anfang 1980, als ich 13 war, kam meine 2 Jahre ältere Patchworkfamilienschwester Corinna von einem zweijährigen Intermezzo bei ihrem leiblichen Vater in Berlin zurück in unseren mittelhessischen Provinzschoß der Patchworkfamilie (die derzeit ja noch lange nicht so hieß) – nicht ohne die heiße Ware ihrer Mauerstadt-Teenieclique: Ian Dury, The Specials, The Police (tja, auch) und: The B-52's "Play Loud". Ich war gerade dem Hitparadeausdemradioaufcassettemitschneiden hin zum Cooleleutehörenjaalbenvontollenkünstlern entwachsen, da kamen mir diese Empfehlungen gerade recht. Tatsächlich kann ich noch heute viel für die erste Specials, "New Boots And Panties" von Ian Dury & The Blockheads und unser Thema, "Play Loud", tun. Corinna liebe ich nach wie vor heiß und innig, sie ist Wissenschaftlerin des psychologischen Fachs in Heidelberg, und findet poptechnisch nurmehr Abba, die Carpenters und Anett Louisian gut, von der sie meint, ich müsste die doch auch toll finden, wegen der einfühlsamen deutschen Texte, woran ich mich ja auch versucht hätte. Aber das nur am Rande.
Warum hast Du Dir ihr Debüt "Play Loud" ausgesucht? Was macht das Album so wichtig für dich?
Wichtig ist natürlich, siehe oben, die (pop-)frühkindliche Prägung mit 13, aber andererseits nenne ich hier ja nun auch nicht "Regatta De Blanc" (von Police, aus derselben Tranche). Denn "Play Loud" ist für mich über die Jahre einfach nur gewachsen als besonderes Gewächs, das sie ist, diese Platte – später mehr dazu. Read the rest of this entry »
---