Posted:
December 7th, 2009 |
Author:
Finn
|
Filed under:
Artikel
|
Tags:
Burt Bacharach
,
Interview
,
Michael Kummermehr
,
Rewind
,
sounds-like-me.com
|
No Comments »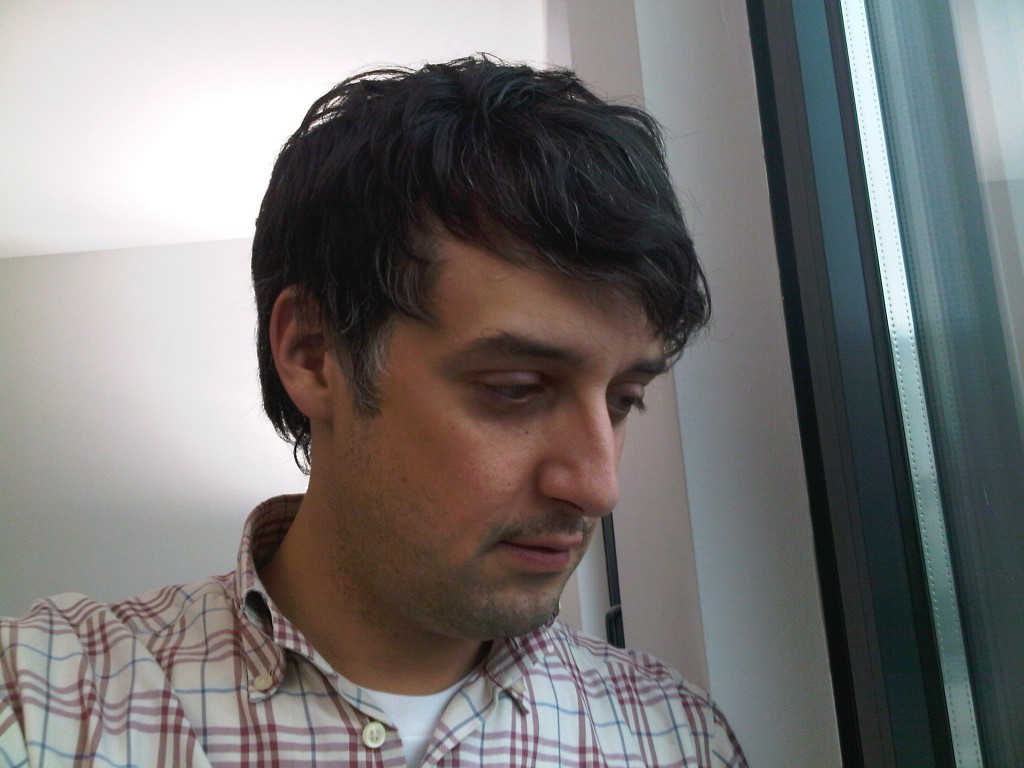 im Gespräch mit Michael Kummermehr über "Alfie" von Burt Bacharach (1966).
Kannst Du Dich noch daran erinnern, wann Du das erste Mal bewusst Burt Bacharach gehört hast?

Ja, ich glaube das müsste im öffentlich-rechtlichen Fernsehen vor der Kabelfernsehzeit gewesen sein. Als ich ein Kind war, Mitte/Ende der 70er, lief "Butch Cassidy And The Sundance Kid" mit Robert Redford und Paul Newman. Einer der Westernklassiker, den man aber als Kind komisch findet, weil die Cowboys auch Fahrrad fahren und oft verliebt sind. Besonders "Raindrops Keep Fallin' On My Head", von Billy Joe Thomas gesungen, ist einer der Radiohits, die man schon als Sechsjähriger im Ohr hat, was einen aber noch nicht zum erklärten Bacharach-Fan macht. Allein deshalb, weil man in dem Alter glaubt, dass der Sänger seine Lieder da im Radio selber macht. Ich denke, wer Burt Bacharach ist, habe ich im Ansatz erst in den frühen 90ern verstanden. In der Spex gab eine Rubrik namens "Legendäre Typen" (die Spex war damals noch ein reines Herzblutprodukt und heute vergleichbar mit einem gut gemachten Blog, also in Themenauswahl und Meinungsmachertum sehr subjektiv, sehr unberechenbar, oft gewagt und fast ebenso oft gewinnend charmant). Diese Reihe handelte von einflussreichen Über-Kreativen wie Arthur Baker, Tony Wilson und… Burt Bacharach – Ein Hugh Hefner mit Steinway Flügel. Das war ungefähr zu der Zeit als, die Interpretationen von "Look Of Love" von Wild Bunch und "Say a Little Prayer" von Bomb The Bass herauskamen.
Übrigens: Wenn man alte Tapes von Soul II Soul oder Wild Bunch Warehouse Parties der späten 80er und frühen 90er hört, ist man erstaunt, dass da 60ies-Instrumentals von Schifrin, so wie den Ventures oder Shadows liefen. Der Name Bacharach fiel mir auch immer auf, wenn wir auf der A61 von Ludwigshafen nach Köln gefahren sind: Dann passierte man die Autobahnausfahrt Bacharach. Ein Städtchen am Rhein im Kreis Mainz Bingen. Bestimmt süß und gutes Essen gibt es da sicher auch. Ich war noch nie da.
Bacharach hat unzählige Klassiker geschrieben. Warum hast Du Dich für "Alfie" entschieden? Was macht den Song so speziell für Dich?

Haha! Frage 2 und schon kommt die rhetorische Frage. Meine Frau und ich haben uns den – jedenfalls kommt es meinen Eltern so vor – bourgeois-exzentrischen Luxus erlaubt, unseren Sohn Alfie zu nennen, ohne Zweitnamen und andere Tricks. Im Standesamt in Pankow, wo ich die Geburtsurkunde abgeholt habe, war deswegen auch echt "High Life". Die Bediensteten fanden Vor- und Nachnamen einfach oberniedlich. Die Damen um die 50 hatten Tränen der Rührung in den Augen, bevor es Schlag 11.30 in die Mittagspause ging. Meine Frau Andrea kam auf die Idee, Alfie, Alfie zu nennen. Sie fand das Lied schön und wollte einen englischen Namen, den man im Deutschen so aussprechen kann, wie man ihn liest. Weil wir eine Erinnerung an unsere schöne Zeit in London haben wollten und weil unser Kind auf keinen Fall einen dieser Kollwitzplatz-Namen bekommen sollte, Luca oder wie die alle heißen. – Ich meine, Luca oder Leon sind absolut süße Namen, auch diese bildungsbürgerlichen altdeutschen Namen sind spitze, aber deren Individualisierungstauglichkeit geht vor unserer Haustür leider gegen Null.-
Ich muss noch immer an diese Vorlesung in Rechtsphilosophie denken, in der Professor Pawlowski den Hegelschen Weltgeist erklärt hat. Er meinte (das ist 17 Jahre her), dass in zehn Jahren Namen en vogue seien werden, die wir heute (also damals) als unpassend empfinden, und dass dann die zukünftige (also die heutige) Mehrheit, diese Namen als sehr schön und würdig für die eigenen Kinder empfinden würde. Dass also die Mehrheit bzw. die Welt durchdrungen von dem Geist sei, ihren Kindern solche Namen zu geben. Das sei mehr als Gruppenzwang und mehr als Mode. Ich fand es ein bisschen unheimlich. OK…zurück zur Frage. Wir fanden das Lied so gut, dass wir uns gegen den herrschenden Weltgeist gestemmt haben. Read the rest of this entry »
---