Posted:
May 10th, 2010 |
Author:
Finn
|
Filed under:
Artikel
|
Tags:
Depeche Mode
,
Heiko Hoffmann
,
Interview
,
Rewind
,
sounds-like-me.com
|
No Comments »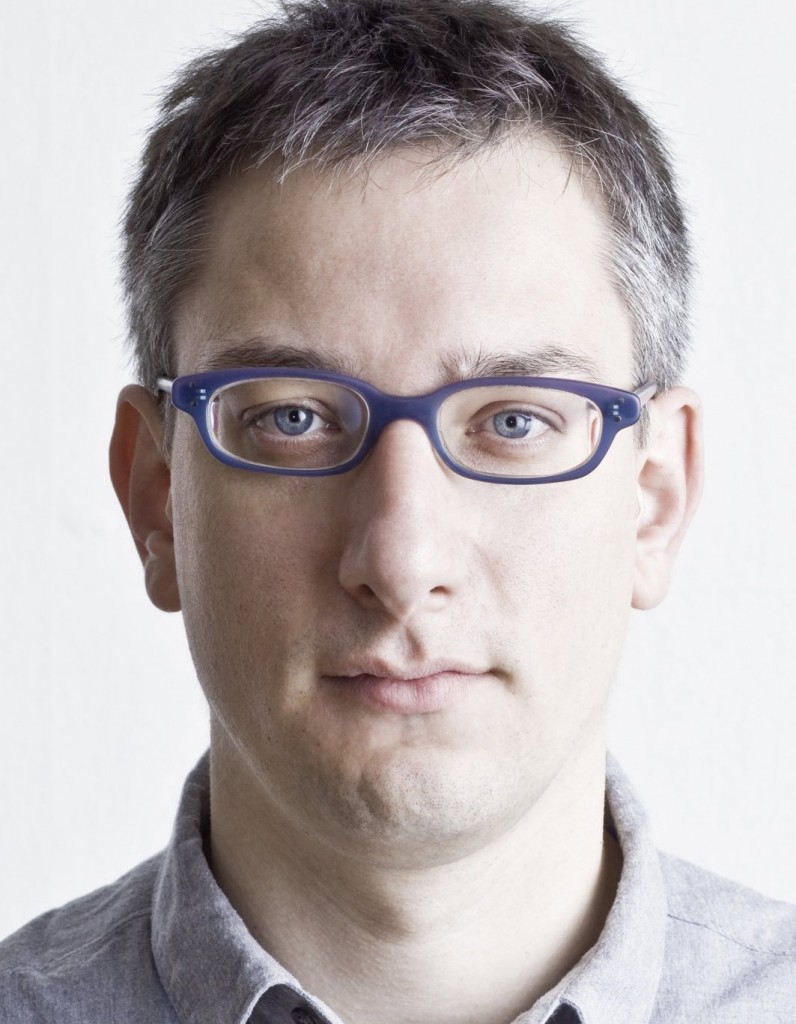 Im Gespräch mit Heiko Hoffmann über "Violator" von Depeche Mode (1990).
Kannst Du Dich noch daran erinnern, wann und wie Du zum ersten Mal Depeche Mode bewußt gehört hast? Soweit ich mich erinnern kann, war es bei mir "Just Can't Get Enough" bei ersten Clubbesuchen in jungen Jahren. Wie war es Bei Dir?
Das war bei mir ein paar Jahre später, wahrscheinlich war es sogar das Video zu "People Are People", das auf 1984 auf Formel 1 lief. Ein Jahr später kaufte ich mir dann die Compilation "The Singles 81 – 85″. "Black Celebration" war dann das erste Album, das ich zur Veröffentlichung kennenlernte.
Rückblickend fand ich Depeche Mode damals gar nicht so herausragend. Ich mochte vor allem diesen Vince Clarke-Sound. Als der ausgestiegen war, fand ich dann auch erstmal Yazoo interessanter, und habe Depeche Mode erstmal lange Zeit eher nebenbei verfolgt. Dennoch haben sie sich ja ziemlich schnell von Clarke emanzipiert, wohingegen Clarke mit Yazoo und Erasure sehr ähnlich klang wie Depeche Mode in ihrer Frühzeit, auch wenn Andy Bell eher nach Alison Moyet klang als nach Dave Gahan. Hättest Du damals gedacht, dass Depeche Mode so erfolgreich werden würden?
Als ich Depeche Mode kennenlernte waren sie für mich schon wahnsinnig erfolgreich – zum Beispiel spielten sie ja schon auf der Tour zu "Black Celebration" in der Berliner Waldbühne.
Trotzdem war ich erstaunt, als ich sie letztes Jahr im Olympiastadion gesehen habe. Ein Paradox: Depeche Mode sind die einzige Band die ich kenne, zu deren Konzerte deutlich mehr Besucher kommen, als zu ihren Hochzeiten – und ohne das sichtbar neue Publikumsschichten erschlossen werden.
Warum hast Du Dir aus dem umfangreichen Backkatalog von Depeche Mode "Violator" ausgesucht? Was macht es zu dem entscheidenden Album für Dich?
Meine Hochzeit als Depeche Mode Fan war in meiner Teenager-Zeit von 1986 bis 1989, die Zeit also, in der sie Songs wie "A Question of Time", "Stripped", "Never Let Me Down Again", "Behind The Wheel" veröffentlicht haben. Als 1990 "Violator" erschien, ließ mein Interesse an Band schon wieder nach. So richtig entdeckt habe ich das Album erst durch die neu abgemischte Wiederveröffentlichung vor vier Jahren. Mit anderen Alben verbinde ich mehr persönliche Erinnerungen und finde sie deutlich innovativer, aber sowohl was die Produktion, als auch die Songs angeht, ist "Violator" heute für mich das beste Depeche Mode-Album.
In Artikeln über "Violator" liest man oft, wie geschlossen das Album funktionieren würde. Stimmst Du dem zu, oder gibt es schon Höhen und Tiefen?
Auf jeden Fall. Gerade die Geschlossenheit ist es, warum mir das Album so gut gefällt. "Violator" war übrigens auch das erste Depeche Mode-Album, mit dem ich als Journalist bemustert wurde – damals noch auf Vinyl. Wenn man sich die A Seite heute anhört – von "World In My Eyes" bis "Waiting For the Night" und dann geht die B-Seite gleich mit  "Enjoy The Silence" los – ist die Abfolge schon sehr gelungen.
Ist "Violator" für letztendlich Dich ein Popalbum, so wie es sein sollte? Und gibt es andere kommerziell erfolgreiche Alben, die Du ähnlich einstufen würdest?
Ja. Es war ja auch das kommerziell erfolgreichste Album von Depeche Mode. Und unter meinen Lieblingsalben gibt es nicht viele, die auch große Poperfolge haben. Spontan fällt mir "Off the Wall" von Michael Jackson ein, oder auch "Behaviour" von den Pet Shop Boys.
Obwohl sie bei Erscheinen schon in Stadien gespielt haben, ist "Violator" nach wie vor das erfolgreichste Album der Band, ein zigfach verkaufter Popklassiker. Ist das Album deswegen auch ein zentraler künstlerischer Bezugspunkt der Band? Hätten sie sich vielleicht anders entwickelt, wenn das Album nicht so erfolgreich gewesen wäre?
Ich denke nicht. Das wichtigste Ereignis für den Wandel von Depeche Mode war für mich der Weggang von Alan Wilder, 1995. Wobei mir das letzte Album, an dem er mitgearbeitet hat, "Songs Of Faith And Devotion", gar nicht gefiel.
Wie geht das überhaupt zusammen, elektronischer Pop auf Stadionniveau? Depeche Mode konnten ja durch das expressive Bühnengebaren Dave Gahans schnell die Kritierien dieses Kontexts erfüllen, aber haben sie vielleicht auch Rockismen und Gitarrenklänge in ihre Musik eingebaut, um dem gerecht zu werden? War das ein logischer Schritt?
Rückblickend scheint das vielleicht wie ein logischer Schritt, aber nötig war das eigentlich nicht. Wenn man sich DA Pennebakers Dokumentarfilm "101″ anschaut, kann man ja sehen, das Depeche Mode auch als mehr oder weniger reiner elektronischer Liveact im Stadion funktioniert. Das hat mit Sicherheit auch mit der Rampensau Dave Gahan zu tun. Ich kenn keinen anderen Electronic-Act, dem das so gelingt.
Ich hatte gerade mit diesem Rockstar-Gestus von Gahan erhebliche Probleme, und die Rockeinflüsse bei Depeche Mode fand ich immer etwas zwiespältig, etwa hier bei "Personal Jesus", und Gahans späteres Junkietum sowieso. Hast du das getrennt zum distanzierten Habitus der klassischen Synthpop-Band gesehen, oder gehört bei Depeche Mode eins zum anderen? Ist es irrelevant, sie der einen oder anderen Tradition zuzurechnen?
Mir geht das genauso. Wahrscheinlich gehört das bei Depeche Mode einfach zusammen, aber für mich stellte diese Rock-Entwicklung schon einen Schock da. Ich hab Dave Gahan später auch mal interviewt und anders als bei Martin Gahan haben wir glaube ich – außerhalb von Depeche Mode – kaum einen gemeinsamen musikalischen Nenner.
Diese Arbeitsteilung von Gahan und Gore ist hier noch ganz evident. Gore der Introvertierte, Gahan der Extrovertierte. Aber dennoch ist "Enjoy The Silence" nicht nur einer der beliebtesten, sondern auch wirklich einer der schönsten Songs der Band. Aber vielleicht finde ich das ja auch nur, weil Gahan sich da zurücknimmt, ganz der Überbringer der Inhalte Gores. Spätestens nach dem Weggang von Alan Wilder sah ich Martin Gores Chefrolle angegriffen, aber abgeschwächt hält sich das ja bis zum heutigen Tag. Ist es nicht erstaunlich, dass Gahan sein Interpretentum so lange hingenommen hat? Braucht eine Band wie Depeche Mode so ein festes Gefüge, um sich so lange Zeit zu halten?
Ich denke ja. Und es ist wirklich überraschend, dass diese Entwicklung bei Depeche Mode so lange gedauert hat. Mir fallen auch gar nicht so viele andere Beispiele ein, wo der Sänger einer Band grundsätzlich nicht der Songwriter ist. Oasis zum Beispiel oder Aha, in beiden Fällen sind mir die Sänger übrigens die unsymphatischsten der Bandmitglieder.
Als ich mich nochmal näher mit der Diskografie der Band beschäftigt habe, ist mir erst wirklich aufgefallen, dass sie in den Jahren ihres Bestehens gar nicht so viele Alben veröffentlicht haben. Gerade nach "Violator" wurden die Pausen länger, war das vielleicht eine Reaktion auf dessen immensen Erfolg?
Auf den Erfolg, die Endlostourneen, die Drogen und die Nervenzusammenbrüche. Ich kann da nur die jeweils etwa halbstündigen Dokumentarfilme empfehlen, die sich auf den Rereleases jedes Albums befinden. Da lässt sich der Wandel der Stimmung bei den jeweiligen Aufnahmen sehr gut nachvollziehen.
Trotzdem fielen Brüche und Umorientierungen und selbst persönliche Krisen der Bandmitglieder nicht so auf, weil die Band im kollektiven Popgedächtnis so enorm präsent war und ist. Depeche Mode-Fans gelten als nibelungentreu, die Faszination der Band scheint sich periodisch immer zu erneuern. Wie kriegen sie das hin? Ist Depeche Mode am Ende eine der wenigen Bands, die wirklich begriffen hat, wie Pop funktioniert?
Ich glaub eher sie haben das hinbekommen, weil sie sich gar nicht so sehr dafür interessiert haben, wie Pop funktioniert. Und auch weil sie ein Label wie Mute und Daniel Miller an ihrer Seite hatten. Und was das Fantum angeht gibt es gerade einen sehr gelungenen Film von Turner-Preisträger Jeremy Deller namens "Posters Came From The Walls". Ich kenn wirklich keine Band mit einer vergleichbaren Fanszene.
Trotz des Erfolges galten Depeche Mode immer als künstlerisch integer. Da mag es zwar auch ein Auf und Ab gegeben haben, aber die Reaktionen zu jedem neuen Album lesen sich meistens sehr positiv. Sind Depeche Mode eine Band, bei der das Fantum auch auf die meisten Medien übergegriffen hat? Ist das gesteuert, bzw. kann man das überhaupt, vor allem über so lange Zeit? Haben sie ein größeres Identifikationspotential oder andere Reize als vergleichbare Bands, oder gibt es einfach auch ein Bedürfnis nach etwas konstant Gutem?
Es gibt natürlich eine Generation von Journalisten, zu der ich auch gehöre, für die Depeche Mode eine große Rolle gespielt hat, ähnlich vielleicht wie es die Beatles oder Bob Dylan für eine andere Generation getan haben. Und das spiegelt sich dann auch in der Berichterstattung wieder. Wobei zum Beispiel in England Depeche Mode bei der Presse oft einen schwereren Stand hatten.
Als das Album erschien, war in der elektronischen Musik eine Menge los. Die Frühphase von House war durch, der Acid-Boom gerade vorüber, Techno als übergreifendes Phänomen stand in den Startlöchern. Wie passt "Violator" in diese Entwicklungen hinein? Wie wichtig waren Depeche Mode dafür?
Ich glaub "Violator" hatte auf die Entwicklung der elektronischen Musik kaum einen Einfluss mehr, das waren tatsächlich eher frühere Platten, zum Beispiel die Sample-Produktion von Daniel Miller und Gareth Jones bei "Some Great Reward". Aber ich hab viele House-Produzenten erst über ihre Zusammenarbeit mit Depeche Mode kennengelernt. Zum Beispiel die Remixe von Shep Pettibone und der Beatmasters. Und in den Credits von "Violator" ist mir auch erstmals der Name von Francois K begegnet, der das Album abgemischt hat.
Andersherum kam es mir immer so vor, als wären Depeche Mode durchaus offen für Einflüsse von außen, vor allem über die Auswahl kredibler Remixer für ihre Singles, aber im Endresultat klingen sie immer sehr autark. Sind die Stimme von Gahan und der Songwriting-Stil von Gore tatsächlich so eigenständig, dass das immer das überstrahlt, was sie sonst so interessieren mag?
Finde ich schon. Am stärksten konnte man finde ich den Einfluss von Gareth Jones auf die Produktion von Depeche Mode hören. Bei "Ultra" finde ich konnte man den Einfluss von Tim Simenon nicht hören.
Wie schätzt Du Gore als Songwriter und auch als Texter ein? Vom materiellen Erfolg abgesehen, bekommt er für seine Fähigkeiten den Respekt, den er verdient? Ist er mit mehr Originalität und Talent gesegnet als Zeitgenossen, oder wirkt da mehr das Gesamtphänomen? Welchen Status hat er in der Popgeschichte?
Anfangs nicht, aber spätestens seit Johnny Cashs Version von "Personal Jesus" hab ich das Gefühl, das er schon als Songwriter respektiert wird. Allerdings ist es dafür nicht sehr hilfreich, dass er als Solokünstler nicht gerade seine stärksten Momente hat.
Wie denkst Du wird es mit Depeche Mode weitergehen? Unterliegen sie irgendwann der Amtsmüdigkeit, oder können sie eigentlich ewig so weitermachen?
Ich glaub das geht erstmal so weiter.
---