Posted:
April 5th, 2010 |
Author:
Finn
|
Filed under:
Artikel
|
Tags:
Beastie Boys
,
Interview
,
Jonas Gempp
,
Rewind
,
sounds-like-me.com
|
No Comments »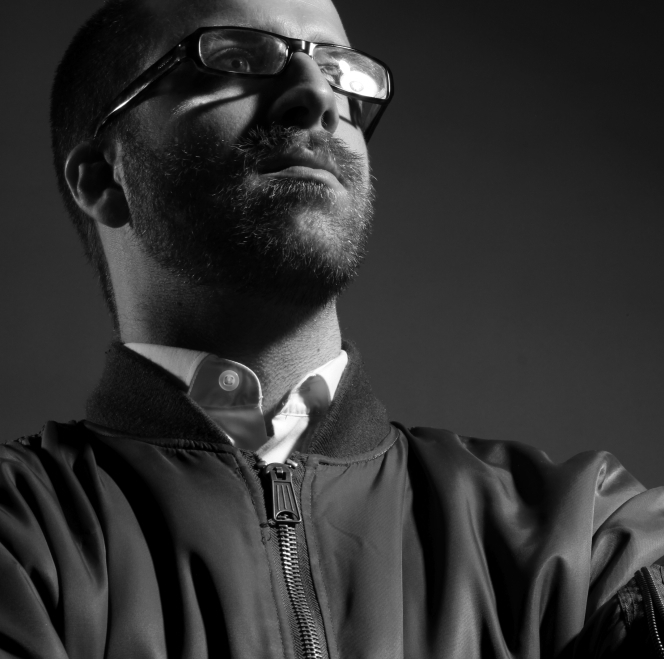 Im Gespräch mit Jonas Gempp über "Ill Communication" von den Beastie Boys (1994).
Seit wann hattest Du die Beastie Boys im Visier? Seit Beginn ihrer Karriere?
Da ich 1980 geboren bin, hatte ich die Beastie Boys erst viel später auf dem Schirm und war zu Beginn ihrer Karriere eher an Rolf Zuckowskis Schulhofhitparade und der EAV interessiert. Um 1994 herum habe ich begonnen mich mehr für HipHop zu interessieren und einen Musikgeschmack zu entwickeln, der nicht mehr nur und ausschließlich durch einen schmissigen Refrain bestimmt war.
Warum hast Du Dir "Ill Commuication" ausgesucht? Was macht das Album so besonders für dich?
Gekauft habe ich mir das Album damals wegen "Sure Shot", vor allem aber wegen "Sabotage". Video und Lied waren der absolute Killer, damals spielte ja MTV auch noch Musikvideos und das war eben eines jener magischen Videos. Danach habe ich sukzessive den Rest des Albums für mich entdeckt und gemerkt, dass "Sabotage" gar nicht mal das Highlight ist, sondern "Flute Loop", "Root Down" und vor allem "Get It Together", das für mich noch heute eines der besten Stücke Musik überhaupt ist. "Ill Communication" ist eines von drei "Alben meiner Jugend", die ein unglaublich wichtiger Teil meines persönlichen und musikalischen Entwicklungsprozesses waren; Rage Against The Machines gleichnamiges Album war der zeitlich verzögerte Soundtrack (kam ja schon 1992 raus) zur Beschäftigung mit linksradikaler Politik und Artikulation einer Wut angesichts der als ungerecht empfundenen kapitalistischen Verhältnisse; die Smashing Pumpkins haben mit "Mellon Collie & The Infinite Sadness", ganz cheesy, der pubertären Traurigkeit einen Klang gegeben. Doch die Beastie Boys und "Ill Communication" gingen über diese fragmentarische Abdeckung wichtiger Bezugspunkte hinaus, denn neben der urbanen, blasierten Coolheit, die uns damals unheimlich wichtig war und sich auch in den bis zum Erbrechen geschauten "Kids" und "Pulp Fiction" immer wieder fand, waren die Beastie Boys der Soundtrack zum Alltag, der immer passte: zum Nintendo 64 spielen, Kiffen, Biertrinken, Abhängen.
Vor allem bei so einer beträchtlichen Fülle an unterschiedlichen Klängen, hat das Album Höhen und Tiefen, oder findest Du es konsistent großartig?
Ich finde es durchgängig großartig, allerdings bin ich auch durch meine eigene Geschichte mit dem Album befangen, meine Rezeption ist eine sehr emotionale. Heraushebenswerte Stücke, die extragut sind gibt es aber auch, hier wären wie vorhin schon gesagt "Flute Loop", "Root Down" und eben "Get It Together" zu nennen.
Würdest Du sagen, dass die Beastie Boys auf "Ill Communication" das auf "Check Your Head" eingeführte Stilspektrum verfeinert haben? Man kann diese beiden Alben ja eher vergleichen als mit ihrem Erstlingserfolg oder "Paul's Boutique", das ja auch viele als ihr uneingeholtes Meisterwerk ansehen.
Ja, unbedingt. "Check Your Head" war roher und mit "Ill Communication" haben sie darauf Bezug genommen, diese Richtung weiter verfolgt und ausgebaut. Hätte ich "Check Your Head" zuerst gehört, würde ich jetzt wahrscheinlich eher darüber sprechen und wenn ich meinen persönlichen Kontext, also meine musikalische Sozialisation, komplett ausblenden würde und mich auf die Bloßheit der Musik beschränken täte, würde ich dem Konsens hinsichtlich "Paul's Boutique" wahrscheinlich zustimmen.
"Paul's Boutique" war ja in erster Linie ein beeindruckender Umgang mit Samples, und zwar in so einer Fülle, dass sie dem nicht mehr viel hinzufügen konnten. Auf den folgenden Alben wurden Samples viel punktueller eingesetzt. War das auch ein Zeichen der Zeit? Musste man Hip Hop von Samples emanzipieren?
Ich glaube, dass es nach dem Sample-Inferno von "Paul's Boutique", das in "Hey Ladies" seinen brillanten Höhepunkt fand, einfach redundant und langweilig gewesen wäre, da weiterzumachen wo man aufgehört hatte. Aber es war sicher auch der Zeit geschuldet, dass Samples nicht mehr die tragende Rolle einnahmen, aber als Stilelement dennoch benutzt wurden.
War es der richtige Schritt für die Beastie Boys, sich etwas abseits gängiger Hip Hop-Grundsäulen positionieren und dann einfach alle Lieblingseinflüsse zwischen Rap, Funk und Hardcore in einem Bandkonzept umzusetzen? Damit haben sie sich ja ihre Fanbasis erweitern können, aber der Respekt der Hip Hop-Gemeinde war auch nicht abhanden gekommen.
Das war für Beastie Boys als weiße Middle Class Boys retrospektiv betrachtet eigentlich die einzige und richtige Möglichkeit sich zu positionieren. Ich finde es in so einem Zusammenhang immer problematisch von Authentizität zu reden, aber durch die konsequente Verwurstung ihrer eigenen musikalischen Bezugspunkte ist halt eine charakteristische Mélange entstanden, die einfach kredibel war. NYHC war sicher der größte Einfluss, allerdings auch der Einfluss, der am weitesten von den anderen beiden musikalischen Säulen entfernt war.
Spielt ihre Herkunft dabei eine Rolle, oder ist es eher die Art wie sie vorgegangen sind? Außer 3rd Bass fallen mir eigentlich keine anderen Bands mit ähnlichem Hintergrund ein, aber die wollten schon Hip Hop nach strengen Genrekritierien sein. Und das ging bis Eminem so weiter. Könnten etwa kredible schwarze Hip Hopper weiße Einflüsse in einem derartigen Albumformat umsetzen und damit durchkommen? De La Soul gingen ja teilweise in diese Richtung, aber sie haben Chicago oder Steely Dan nur gesamplet, und nicht nachgespielt. Haben die Beastie Boys da Türen aufgestoßen, oder ist das immer noch ein prinzipiell heikles Thema?
Es ist definitiv ein schwieriges Thema. Musik, die afroamerikanischen Wurzeln hat, ist erstmal die Musik, die Unterdrückung respektive die Auseinandersetzung mit Unterdrückung impliziert. Allerdings haben sich die Vorzeichen heute verändert. Dieses Preppy Hop Ding und die Hipster-Kids bewegen sich in einem kosmopolitschen Kontext, u. a. deswegen bestehen Genrekriterien auch nicht mehr in dem dogmatischen Maße oder leiten sich unbedingter aus Voraussetzungen ab. Da spielt sicher auch die Renaissance des Hipsters eine entscheidende Rolle. Gruppen wie Kidz In The Hall oder Anti Pop Consortium bedienen sich längst und selbstverständlich "weißer" Einflüsse, wobei sie natürlich nicht kredibel im Sinne eines atavistischen Gangstertums sind. Aber in Zeiten von totaler Ausdifferenzierung und kombinierter (musikalischer) Identitäten, ist das natürlich etwas anderes als in den übersichtlicheren 90ern.
Wie findest Du die Beastie Boys als Rapper? Ihren krakeeligen Durcheinanderstil haben sie ja mit den Jahren kaum modifiziert, auch wenn sie ihn auf "Ill Communication", wie auch zuvor bei "Check Your Head", durch die Verzerrer schicken. Sind die Beastie Boys am Mikrofon stilprägend gewesen?
Ich mag Rap und ich mag die Vielfalt von Rap (von bemühtem Doubletime-Kram mal abgesehen, da bin ich nicht so der Freund von) und die krakeelige Art gehört zu den Beastie Boys wie die verschleppte Coolness zu Snoop Doggy Dogg; da ist auch keinerlei Entwicklung konstatierbar, was ja auch sinnig ist, denn beim Rap geht es eben auch um ein charakteristisches Alleinstellungsmerkmal…
Mit ihrem krakeelten Rap sind die Beastie Boys absolut stilprägend gewesen und wieso hätten sie auch an ihrer Technik feilen sollen? Joe Cocker würde sich ja auch kaum die Stimmbänder operieren lassen, damit es nicht so gerieben klingt.
Die Beastie Boys haben aus ihren Hardcore-Wurzeln nie einen großen Hehl gemacht, dennoch fand ich es etwas überraschend, dass sie das auf "Ill Communication" so eins zu eins wieder hervorholen. Das klingt aber frischer als diese ganzen Rap-Rock-Sachen, die damals losgingen. Aber vor allem der Erfolg von "Sabotage" mit dem dazugehörigen Video hat sicherlich viele Rocktypen ermutigt, Hip Hop in ihre Musik zu integrieren. Sind die Beastie Boys indirekt schuld an Linkin Park?
Sicher haben die Beastie Boys eine gewisse Mitschuld an Linkin Park, Such A Surge und den H-Blockx, denn sie lieferten mit der gekonnten Verquickung natürlich auch eine Blaupause für die Nichtkönner. Das Megaphon wurde plötzlich zur Option und wahrscheinlich beziehen sich auch Bauerntölpel wie Kid Rock mit ihrem stampfig-prolligen White-Trash-Gerocke irgendwie noch auf die New Yorker Judenbuben, aber das ist jetzt kein Beastie Boys-spezifisches Phänomen, sondern irgendeinen Vorreiter gibt es ja immer. Die Beastie Boys haben persönlich relevante Einflüsse miteinander verbunden und dem Ganzen durch ihren Habitus und Auftreten eine gewissen Coolness eingehaucht. Ich glaube, dass kleine Hardcore-Nummern wie "Heart Attack Man" oder "Tough Guy" einfach ein Riesenspaß waren, daher klingen sie auch frisch, unaufgeregt und nicht so gewollt.
Die Beastie Boys galten von Paul's Boutique" bis "Ill Communication" als die archetypischen Hipster, die wirklich schlafwandlerisch nicht nur alle Erwartungen erfüllten, sondern ihre eigene Hipness und ihren Handlungsspielraum noch deutlich ausbauen konnten. Wie und warum konnten sie das so lange schaffen?
Ihre blasierte Coolness war wahrscheinlich der ausschlaggebende Punkt. Wenn man ganz positivistisch westliche Metropolen hierarchisch zu ordnen gedenkt, dann war und ist New York die unangefochtene Nummer Eins; das ist ein Bewusstsein, das die Beastie Boys immer repräsentierten und damit haben sie einerseits ihre Kredibilität untermauert und andererseits einen Sehnsuchtsort geschaffen. Ich streife da immer wieder den mir recht verhassten Authentizitätsbegriff, aber sie sind einfach immer ihrer Linie gefolgt und sich treu geblieben. Vielleicht ist das aber eben genau aus ihrem soziokulturellen Kontext zu verstehen: Es bestand nie die Notwendigkeit sich ambitioniert positionieren zu müssen.
Ich finde das Nachfolgealbum "Hello Nasty" fällt im Vergleich zu "Ill Communication" ziemlich deutlich ab, es war aber ziemlich erfolgreich. Die Zeiten ihres coolen Abhängertums wurden danach ja auch länger, und sie beschäftigten sich mit anderen Sachen außer Musik, es kamen Filme dazu, ein Fanzine, ein Label. Sie haben viel Zeit damit verbracht, Checkertum zu zelebrieren. Die Abstände zwischen den Alben wurden länger. Meinst Du die Band war vielleicht etwas amtsmüde, mit all dem öffentlichen Druck mit jedem Album weiterhin alles umzuschreiben?
"Hello Nasty" erschien 1998 und da waren die Jungs halt auch schon Anfang 30, irgendwann muss ja mal ein Cut stattfinden. So schön die Ausdehnung der Adoleszenz ist, bildet sich irgendwann halt das Bedürfnis nach Veränderung und Weiterentwicklung. Die Beschäftigung mit anderen Kulturprodukten und der komische Tibet-Film nahmen dann eben mehr Platz ein. Ich finde das Album aber gar nicht so übel. "Intergalactic" war nicht nur ein großer Track (der Sample-Doppelpass ("Drop") mit Pharcyde hat mich damals einfach nur glücklich gemacht), sondern auch eines der besten Musikvideos, das je gedreht wurde.
Mit "To The Five Boroughs" haben sie sich dann eher zu ihren ganz frühen Wurzeln zurückorientiert, was ich sehr smart fand. Aber das stieß auch nicht mehr auf uneingeschränktes Wohlwollen. Meinst Du, die Beastie Boys können noch mal das große Zeichen setzen? Oder geht das heutzutage nicht mehr so, wie es früher möglich war? Vielleicht, weil es so geheime Referenzspektren im Zeitalter der allgemeinen Informationszugänglichkeit gar nicht mehr gibt? Wie sollte es für die Beastie Boys weitergehen, und wirst du das verfolgen?
Die Antwort hast du schon gegeben; ich denke, dass es angesichts der Transparenz, die das Internet schafft, gar nicht mehr möglich ist, derart checkermäßig aufzutrumpfen. Die große Geschichte zu erzählen, wird allgemein immer schwieriger und ist aus der Position der Beastie Boys einfach nicht mehr möglich, daher erwarte ich keine großen Zeichen oder Meilensteine mehr, aber hoffe natürlich, dass die Helden meiner Jugend weiterhin solide Alben herausbringen. Das Konzert in der Berliner Columbiahalle vor drei Jahren war auf jeden Fall grandios.
---