Posted:
November 9th, 2009 |
Author:
Finn
|
Filed under:
Features
|
Tags:
Interview
,
Rewind
,
sounds-like-me.com
,
Surgeon
,
The Art Of Noise
|
No Comments »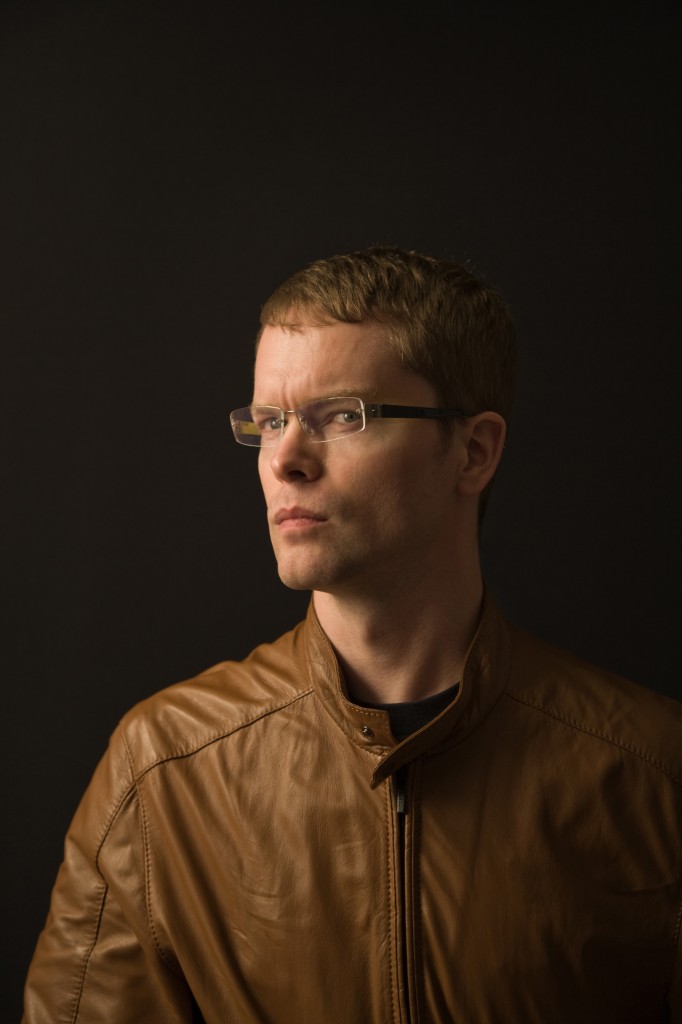 In discussion with Surgeon on (Who's Afraid Of?) The Art Of Noise! by The Art Of Noise (1984).
How did you first encounter The Art Of Noise?
Difficult to remember as it was so long ago, perhaps it was seeing them perform "Close to (the Edit)" on Top of the Pops wearing those masks. That was in 1984.

What made you decide for this album? Why is it so important to you?
For me it's a forgotten gem in the history of English electronic music. I fondly remember listening to it again and again.
Are there particular tracks that you like or do you like the album as a whole?
There are obvious singles, "Moments In Love", "Beatbox", "Close to (the Edit)", but I indeed love the way the album works as a whole.
Would you say that this is the defining release of The Art Of Noise or do you like other of their works as well?
I like some of their other releases (definitely not all of them). This is definitely their defining release for me.
The Art Of Noise were an anonymous studio project at first, then it leaked that it featured Anne Dudley, J.J. Jeczalik, Gary Langan and of course Trevor Horn. All of them were highly talented musicians and producers, who decided to invent a project to hide behind and explore their ideas. Do you like this idea?
I think it was Paul Morley who was behind the 'non image' I did enjoy that aspect too. I liked the fact that their publicity photos were pictures of spanners. Very cheeky and playful. The image and the music all worked really well together.
Did they lose appeal the more they became visible as artists?
Not for me, the music still sounded otherworldly, the illusion wasn't broken. The music was more powerful than that for me.
Would you say that, though the concept of a faceless artist had been used before, this approach led a directly to the producer role in modern techno music, where a lot of artists decidedly hid behind their music?
It's the old trick that something hidden is more interesting. For me personally and some other artists I know it's been more of a case of not being interested in being centre stage and just let the music do the talking. Not everyone wants to be famous (or perhaps they do these days).
It seems to me that Trevor Horn used his experiences with the production of Malcolm McLaren's "Duck Rock", and developed it into another prototype for a use of beats and samples. How much do Electro and Hip Hop owe to this album?
A whole lot, I was listening to lots of Electro and Hip Hop at the time this album was released. I know that some Art Of Noise tracks were embraced by that scene, too. The Art Of Noise did however have a very different, English sound.
The Art Of Noise are often described as pioneers of electronic music, for the use of sound collages and sampling for example. How influential were they?
Very influential for me, that musique concrète style is a primary influence on the way that I organise sounds. Can't say for other producers, but I do recall a couple of techno producers citing them as an influence. Richie Hawtin of course made a reference to them with his Closer (To The Edit) mix project.
How would you compare The Art Of Noise to other commercially successful electronic pioneers like Kraftwerk and Yellow Magic Orchestra?
The Art Of Noise are always overlooked, but they are more personally important than Kraftwerk or Yellow Magic Orchestra. If Kraftwerk are the calculating robotic face of Teutonic electronic music then surely The Art Of Noise personify the eccentric English gentleman tinkering in his garden shed.
There were a lot of experimental electronic albums before this album. Why did most of them fail to sell as well?
Yes, this album is experimental, but it always retains a pop sensibility, something which Trevor Horn is always really good at.
Who would you say might have influenced The Art Of Noise?
Dada, futurists perhaps? For sure the Fairlight synthesiser!
Would you say that the detailed approach of The Art Of Noise to production has been lost in the age of DIY laptop producing, and remains an example that should be revived?
Perhaps that detail comes from the enormous effort required to make it at the time. Restriction can sometimes be liberating!
It seems to me that The Art Of Noise were kind of a testing ground for production ideas which were then applied to other ZTT acts, with subsequent charts success. Does this prove that it is possible to combine commercial success with experimental ideas?
Yes, for sure. As I said before, even at their most experimental The Art Of Noise still retains their humour and pop sensibility. One of the things I really love about the project.
Are there other ZTT releases that use the sound ideas of The Art Of Noise that you like for exactly that reason?
I was also a fan of Frankie Goes To Hollywood.
With ZTT, you had a full package of music, design, texts and marketing, all of which was ambitious and original. Did you like the idea of incorporating other aspects of label work on a level as important as the music? Or was it too distracting from it?
Yes, it was the whole package that made it mysterious and exciting. The whole project was congruent so it didn't distract for me.

Are there aspects to The Art Of Noise that you use with your own music?
The musique concrète style, definitely. The way they made different sounds play off each other.

Could you imagine a similar studio joint venture of likeminded producers today?
Not really similar, The Art Of Noise were so bound up with the technology and culture of the time.
---